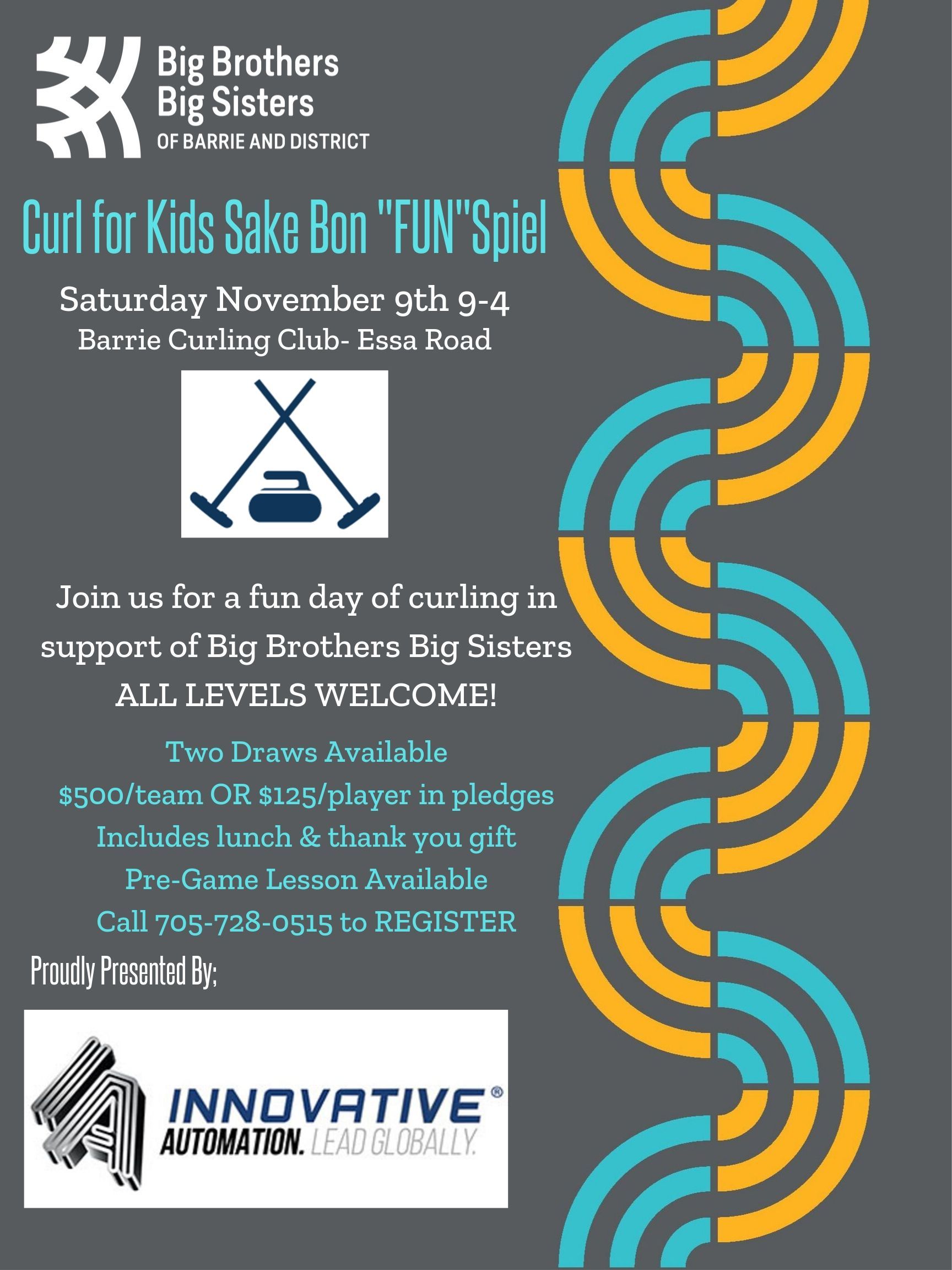 This years Curl for Kids Sake is happening Saturday, November 9th from 9:00 am to 4:00 pm.
This event will take place at the Barrie Curling Club. Lunch is provided along with a silent auction
and registration gift.  No experience is necessary so gather friends, family and co-workers and come
out for a fun day on the rink!  There will be 28 teams of 4 raising pledges.  Join us for a day of fun!
Online registration now open.  (See link above)
Presented by: